Children's Homes
Throughout India, Worldlink Indigenous Missionary Partners run five Children's Homes bringing in children from their own regions who are abandoned, abused, and without the chance to go to school or even have basic needs met. The children are shown genuine love as the Partners bring them into their own families and reach them with the love of Christ and offer them a chance at a better life.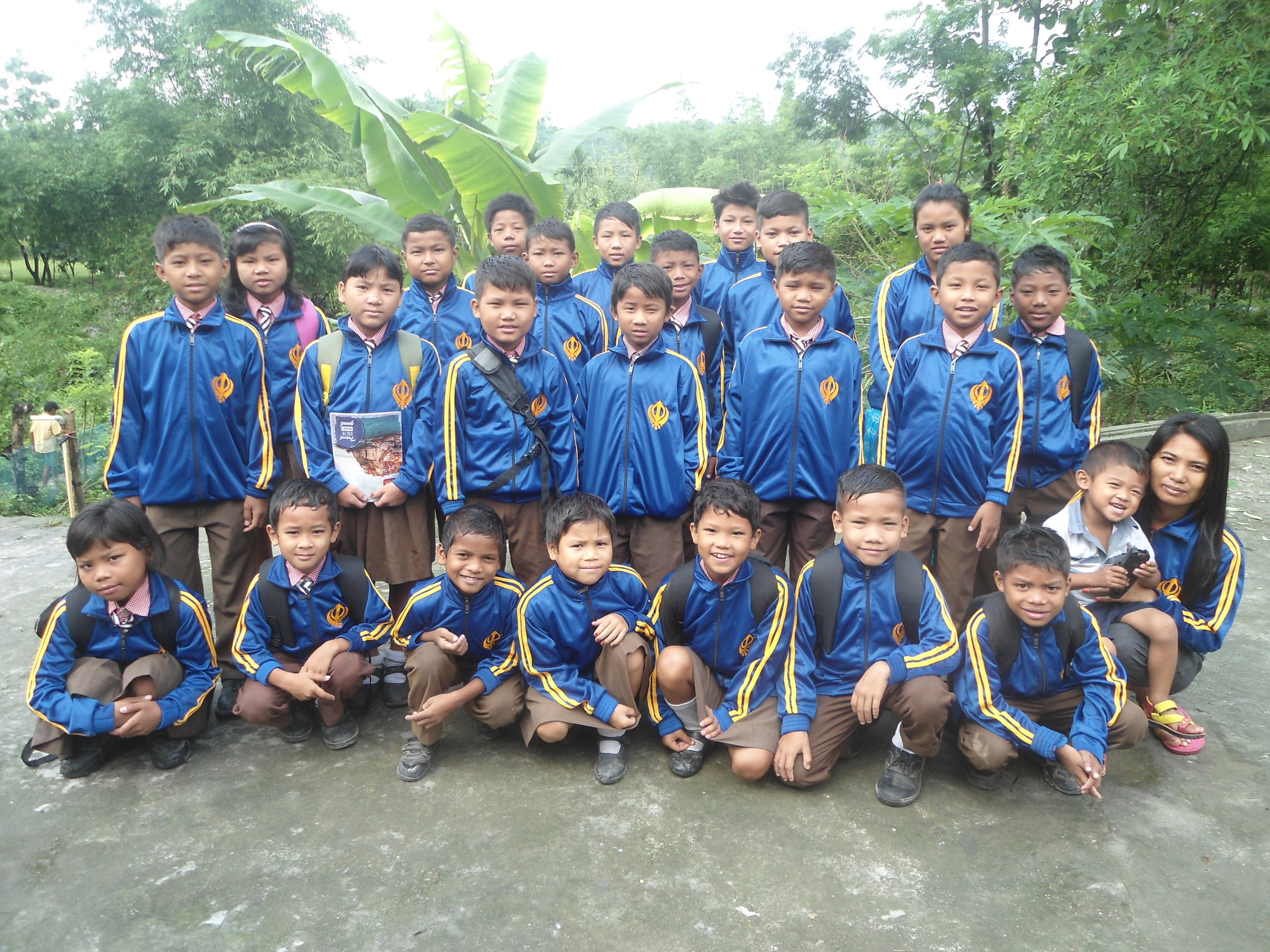 Worldlink is excited to help our homes with a few urgent projects and needs beyond the cost of sponsorship. We will enable our Partners to create safer, more productive environments and
educations for the children that will set them up for bright futures.
Donate today and give toward our total goal of $13,241!
Continue reading to learn more about the specific projects and education initiative along with their individual costs, to meet a few of the children from the homes and read their extraordinary stories, and to learn more about India and why Worldlink has partnered with these Children's Homes.
Why India?
It's difficult to estimate the number of orphans and abandoned children in India. In fact, UNICEF says the data is unavailable to curate these numbers - but estimated statistics are around 30 million children. Our experience tells us though, that government statistics are notoriously LOW due to the desire to not be seen as a poor/under-developed country and come across in a bad light.
In order to better understand what 30 million children looks like, consider that according to the National Center for Education Statistics, there are 35.6 million children in US Public Schools (up to 8th grade).
India has about 1.3 billion people and has the third highest number of billionaires in the world, after the United States and China. Yet two-thirds of people in India live in poverty. Seventy percent of the Indian population lives on less than $2 a day.
When considering these statistics and knowing that several Worldlink Indigenous Missionary Partners had a desire to take in orphaned, abondoned, and abused children (in addition to their evangelistic ministries), the question wasn't "Why India?" but "Why Not India?"
Beyond the statistics, Worldlink is passionate about helping the orphaned,
abandoned, and abused children of India because of the stories of young lives
that are horribly at risk and yet are being saved and changed by the love of God.
Meet a Few of Our Extraordinary Kids
Born severely disabled with cerebral palsy, Prabhudas could not walk or talk.
His father would yell at him and his parents couldn't cope with his poor life outlook. They even thought of drowning him in the river. They decided not to kill him, but rather leave him on the street next to a garbage dump. Kiran, the Indigenous Partner running the Andhra House of Hope, found Prabhudas and rescued him from inevitable death.
He is now the charmer of the home with a contagious smile and laugh. He attends a special school and is learning sign language. Prabhudas was recently gifted a new wheel chair by a generous donor like you. Kiran dedicated this boy to the Lord and named him Prabhudas which means "Servant of the Lord."
Abraham and Senkhu's parents were illiterate and very poor. They had 5 children, none of whom went to school. The dad was an abusive alcoholic and beat his family.
Their mother works in a Tea Plantation and makes about $4 a week, not enough to afford to send her children to school or provide for their basic needs. She saw no future for Abraham and Senkhu and asked a local church leader to bring them to Mercy Children's Home so they could be provided with food, clothing, and an education.
Both boys love to sing and know many songs by heart. Abraham is a wonderful musician, able to make beautiful music from anything. During school holidays, Abraham and Senkhu spend hours leading the other children in singing and dancing.
Joy and her little brother Kiran lived with their abusive, alcoholic father and their mother who was bedridden with a spinal cord injury. Their father tried to sell them several times and eventually abandoned the family because he could not provide for their needs.
Joy and Kiran's mother couldn't bear to see the pain of her crying, uncared-for children, so she left them on the side of the road and told them to stay there. Our Indigenous Partner, Kiran, found them both traumatized and hungry on the streets.
Now they are healthy and loved. They know God loves them and that they are safe. Joy and Kiran attend an English medium school. They love to laugh, read, and play cricket and handball with the other children in the home.
A New Kitchen for Only $2,336
Mercy Children's Home currently uses the shed on the left to cook and prepare meals for 27 children and workers.
$2,336 could build a proper kitchen for the home, allowing for more efficient, healthier, and safer mealtimes. The kitchen would be made with bricks and cement to include a dining hall and chimney, complete with a tin sheet roof.
Homework Space for $355
Sometimes the simple task of doing homework can be especially difficult in India. A few items will make a world of difference for the educations of the kids living at the Manipur Home.
With $355, the home can purchase two tables, a mini solar light, and a white board.
Reliable Electricity for $1,062
Asha Griha House of Hope is located in a region where electricity is sparse and unpredictable. They continually lose power at random times with no warning.
$1,062 would buy a generator providing reliable electricity and peace of mind.

 
Essential Transportation for Only $225
Leaders and volunteers play a key role in the homes, especially at Mercy Children's Home with 27 kids. But it's not always easy traveling back and forth from their homes to Mercy or even in to town to run errands for the home.
At just $75 each, three bicycles would add a tremendous amount of convenience and productivity to those who give so much of their time and love to better the lives of these kids.
A Vital Education for All
Every child in the homes receives a quality education. The schools they attend also teach the children English which is a huge stepping stone to be able to find jobs when they're older. These educations ensure that they have bright futures in store! Some of the children want to be doctors and nurses, some want to become teachers, while others are even pursuing a path in ministry to be missionaries just like the loving House Parents who took them in. The possibilities are endless for the kids because of the gift of their education.
Worldlink has a goal to provide the financial resources so that all five homes can continue to offer these vital educations. Donors like you can take away the House Parents' burdens of finding the funds themselves. The school fees also include books, school supplies, and uniforms for all the children.
Currently, $9,263 is all it takes to completely fund the education of each and every one of the 86 children in Worldlink's five Children's Homes.